Honolulu Criminal Defense Lawyer
Experienced Criminal Defense Attorney in Hawaii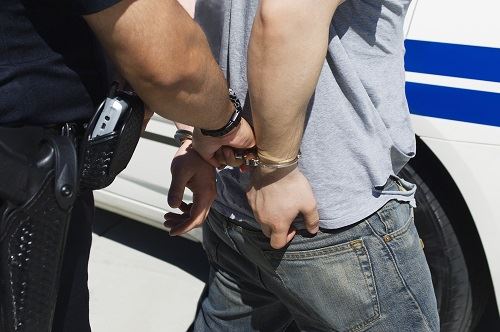 Being arrested for a crime may be one of the most stressful experiences you will ever have to face. Suddenly, you find yourself in handcuffs and being led into the backseat of a police car, on your way to the station to be booked and possibly held in jail. How has this happened to you?
Maybe you were in the wrong place at the wrong time. Perhaps you have been falsely accused. Maybe you made a serious mistake in the heat of the moment. It could even be that you have been the subject of an ongoing investigation. However it happened, there is one thing you must now do: hire a Hawaii criminal defense lawyer.
Hawaii Defense Attorney with 30 Years of Experience
Come to the Law Office of Steve Cedillos now for a confidential consultation. With more than 25 years of experience working in the criminal justice system as a defense lawyer in Hawaii, our team is prepared to guide you through this situation and fight to defend your rights. You cannot safely discuss the case with anyone but your lawyer - statements you make to law enforcement could be later held against you as evidence - but anything you tell our Hawaii defense attormey will be held in confidence under the attorney-client privilege.
You can tell me your side of the story, you can explain why you are innocent, or you can even confess to me if you so choose. Based on the information you provide, I will then go about developing a strategy to clear your name and help you avoid the serious consequences you face.
How Our Hawaii Criminal Defense Attorney Can Help
Our Hawaii defense attorney is prepared to assist you with any of a wide variety of different types of charges, including:
When our Hawaii defense attorney accepts a new client, they take into account all of the issues that may be involved in the case, such as if the charges against you may expose you to the risk of being selected for deportation. Furthermore, our defense attorney represents service members in military criminal defense cases at summary, special or general courts martial.
Frequently Asked Questions - Hawaii Criminal Law
What is the Difference Between a Misdemeanor and a Felony?
Depending on many factors, including the severity of your offense and the state in which you are accused, you can be charged with either a felony or a misdemeanor. Misdemeanor charges carry less-severe penalties than felonies. There are also three different degrees of charges depending on the severity of the offense. The simplest crime will be charged as a third-degree misdemeanor and the most severe offense will be charged as a first-degree felony.
How Much Does it Cost to Hire a Criminal Defense Lawyer?
The costs associated with hiring a criminal defense lawyer will vary depending on the issues at hand. Generally, there are three types of fees you may be responsible for:
Retainers – An initial retainer may be requested up-front as an advancement

Flat Fees - Depending on the charge, there may be a fixed flat fee

Trial and Court Fees – There may be fees associated with filing, expert witness, investigators, etc.
What is the Responsibility of the Prosecutor?
The grand jury has specific responsibilities and duties. They will decide whether there is enough satisfactory evidence to suspect the defendant and file the charges. They will review the evidence and hear testimony to determine whether the accused should be indicted. It is not, however, the grand jury's responsibility to decide whether the defendant is guilty or innocent. The grand jury system is used in all states.
What is the Role of the Grand Jury?
The prosecutor is the lawyer who will represent the government, whether federal, state, or local. The prosecutor will place accusations and evidence against the criminal defendant. Generally, there is a district attorney who will be the primary law enforcement representative against the individual who allegedly commits a crime in that region. Prosecutors have significant power, so it is essential to have a hard-hitting defense attorney.
Do I Need a Lawyer to Represent my Case if it is Minor?
If you are charged, it is essential to obtain a lawyer, no matter how minor the offense. Even the most minor offenses can have significant consequences for the accused. A conviction of any type of offense, including a DUI or drug crime, can have significant bearing on your life. You can lose your eligibility to receive federal aid and other benefits. Any non-traffic-related offense can result in being denied acceptance into an educational program.
Put an Experienced Honolulu Criminal Defense Lawyer on Your Side
If you are facing criminal charges in Honolulu, I understand that you likely have many questions, and my firm is prepared to answer them. If you have any more questions regarding the charges against you, it is important to speak with my firm. You should not have to go through this legal battle on your own, and I can help you obtain the necessary answers to get you through this situation.