Honolulu Divorce Lawyer
File for Divorce in Hawaii
The topic of divorce is one that is very sensitive to many individuals. In the year 2010, the state of Hawaii had the fourth-lowest divorce rate in the nation. Less than 10% of individuals in the state were divorced. In paradise, however, marital problems still exist. Those who wish to get a divorce should speak with a Honolulu divorce attorney like me.
Will My Divorce End Up In A Trial?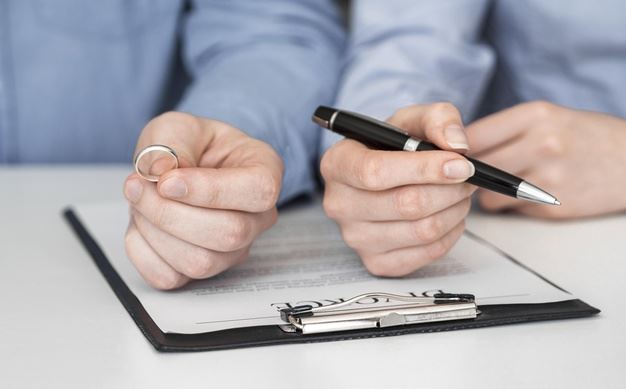 According to statistics from the American Bar Association, approximately 95% of all divorces are uncontested. In an uncontested divorce, you and your spouse would work together to negotiate an out-of-court settlement which addresses all of the issues involved in the case. If an uncontested divorce is not possible, on the other hand, you and your spouse will have to bring the case before a family law judge for a full trial to decide on matters including:
Defending Your Rights in Divorce
Before the family law judge will finalize your divorce, it will be necessary to reach a resolution on the many issues involved in the case, whether this is done through negotiation or by decree of the court.
Matters that must be addressed include:
Division of shared property, which includes a determination of what assets are to be considered shared property and what is the separate property of each spouse. Questions of property division become especially complex in cases where either spouse owns a business, retirement plan or other assets to which the other party may have a claim.
Responsibility for payment of shared debts, which depends in large measure on determining whether certain debts were incurred jointly or if, for example, one of the spouses ran up credit card balances or gambling debts.
Whether either spouse will be responsible to pay alimony to the other, and if so, how much he or she will pay and for what duration
Where the children will live, whether they will be with one parent or if you and your spouse will share physical child custody while the other parent receives rights of visitation
Which parent will be primarily responsible for making decisions about the children's lives on matters including their education, medical care and religious upbringing, or if decision making will be shared between the parents
Which parent will be responsible for paying child support, and how much he or she will have to pay
State law provides certain guidelines and requirements concerning the various aspects of a divorce. Many of these, however, are open to interpretation based on the evidence introduced by either party. For example, decisions concerning child custody are influenced by the question of what is in the best interests of the children. A Honolulu divorce lawyer can make an enormous difference in your case by making arguments and providing evidence to show that the children would be better off living with you.
Divorce FAQs
If you are going through a divorce, then you likely have many questions that must be answered. Feel free to read through the following questions and answers and then contact our divorce lawyer in Honolulu for additional information.
How Do I File for Divorce in Honolulu?
The Hawaii State Judiciary offers free divorce forms online. In Hawaii, all divorces are filed with the family court. Once your case is filed, you'll need to hire a sheriff or process server to hand deliver the documents to your spouse. After all the paperwork has been filed and your spouse has been served, a judge will then review your documents, and, if there are no questions or concerns, the judge will sign the divorce decree.
Although it is possible to file for divorce without hiring a lawyer, a Honolulu divorce attorney can help you understand what your rights, responsibilities, and options are, especially in more complex divorce cases.
What Are the Grounds for Divorce?
In the state of Hawaii, a divorce can be granted for a few reasons. The first ground for divorce is that the marriage is irretrievably broken. The second is that both parties have lived separate and apart under a decree of separation, and no reconciliation has renewed the marriage. If the parties have lived separate and apart for two or more years under a decree of separation and no reconciliation has worked, then the divorce can be granted. The final ground for divorce is if the parties have lived separately for two or more years immediately prior to filing without any likelihood of reconciliation.
How Much Does It Cost To Get a Divorce in Hawaii?
The filing fee to get a divorce in Hawaii is $200 (or more if you have children). If you are unable to pay the fee, you can request a fee waiver form from the court clerk. If you meet the income criteria, the judge may waive the filing fee for your case.
How Long Does It Take To Get a Divorce in Hawaii?
In some cases, a divorce can take just a few weeks. This can occur if both spouses are able to come to an agreement on all important topics, such as child custody and property division. Such a situation would constitute an uncontested divorce. Sometimes, however, a divorce can take months because of the extensive negotiation that must take place, such as in a contested divorce.
What Are Some Divorce Terms Worth Noting?
Plaintiff – This is the person filing for divorce
Defendant – This is the person that is served the initial divorce papers
Venue – This is the type of court where one files for divorce. In Hawaii, the venue for divorce is the Family Court.
Complaint for Divorce – This is the document that initiates the divorce petition
Decree of Divorce – This is the document that ultimately grants the divorce
What Is the Residency Requirement for Divorce in Hawaii?
In order to file for divorce in Hawaii, at least one spouse needs to be a state resident for 6 months or more preceding the divorce. Furthermore, the divorce must be filed in the county court where the resident has lived for three months preceding the divorce.
What Is Mediation?
Mediation means that the individuals going through the divorce are involved in an uncontested divorce and are able to communicate with one another. When a neutral third party is hired to be the mediator, any conflicts can be calmly discussed and resolved. The purpose is to work out a divorce agreement without having to go through a contested action in the courts.
Speak With Our Honolulu Divorce Attorney Today
Before taking any further action on your divorce, contact us to discuss the situation, tell your side of the story and learn about your legal options. People who attempt to handle divorce on their own frequently make mistakes that end up costing them greatly in the long term, in terms of both money and the quality of their relationship with their children. This may be an enormously stressful experience, but it is not one that you have to face alone.