Alimony Attorney in Honolulu
Helping You Secure a Fair Settlement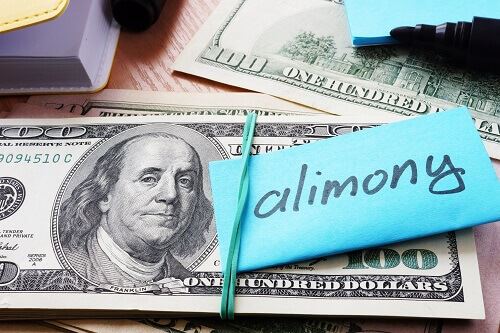 Alimony, also often referred to as spousal support, is an essential part of many divorce cases. Individuals who do not have a solid source of income besides their current spouse will be in need of requesting alimony during the divorce process. If a couple cannot come to a mutual agreement on the terms of spousal support, the Honolulu courts will determine this award during the divorce trial or even earlier at a temporary relief hearing. As an experienced Honolulu alimony lawyer, I can help you to protect your interests during this time.
Understanding Alimony in Hawaii
Alimony in Hawaii can be distributed in two different fashions. The first is for the paying party to provide monthly payments to the receiving party. The other type of alimony is when it is made in a one-time lump sum.
There are two different types of alimony in Hawaii: temporary and permanent. A judge might grant temporary alimony if one spouse needs to adjust to a less affluent lifestyle, or perhaps to help them finish training to become viable in the job market. Temporary alimony may also be referred to as rehabilitative or transitional alimony. Typically, this type of alimony may last about six months to a few years.
The second type of alimony is permanent, yet it is awarded very rarely in Honolulu. A court might order permanent alimony if a spouse doesn't have any job prospects because of a disability or old age. Speak with a Honolulu alimony lawyer to learn about what type of alimony you should pursue.
How Do Hawaii Courts Determine Alimony?
There are several factors taken into consideration when the court determines alimony in Hawaii. They may include any of the following:
Length of the marriage
Standard of living during the marriage will be taken
Marital and non-marital assets
Liabilities will all be scrutinized
Vocational skills of the spouse seeking alimony
Age of the two spouses
Physical and emotional state
Responsibilities for minor children
The court will use some or all of these factors to determine how much a spouse should provide in support, or if the spouse should provide support at all. Once a judge orders the spousal support, the couple may only seek to change it if there is a change in circumstances. If the spouse receiving alimony remarries, then the alimony payments will usually cease.
Let a Honolulu Alimony Lawyer Protect Your Assets
The initial discussion of alimony is important and the legal assistance of an attorney is important to determine your rights. If the alimony is permanent or of a lengthy duration, you may need aggressive representation when it comes to enforcing court orders. Your legal rights are important to our firm and our Honolulu alimony attorney can help you pursue a modification of an existing order or any other aspect of spousal support. No matter what your personal circumstance, it is important to stand firm when fighting for your rights.
As a Honolulu alimony attorney, I can help you on this journey. Contact my firm at (808) 201-0496 today!