Driving Without a License in Hawaii
Legal Assistance for Driving Without a License in Honolulu
It is easy to jump in your car and forget your wallet or purse or to misplace your driver's license ID. While driving without your license in Hawaii may not seem like a big deal, if you are pulled over, you could get into a lot of legal trouble.
Is Driving Without a License a Crime?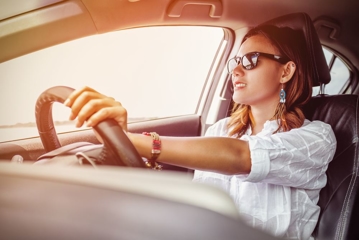 ​While most traffic offenses in Honolulu are civil infractions, driving without a license is a crime (HRS §286-102). As the law states,
"A traffic crime is a violation of a statute, ordinance or rule relating to traffic movement and control (including equipment and parking offenses) for which the defendant can be sentenced to a possible prison term. Examples include driving without a license, driving under the influence of an intoxicant, driving without motor vehicle insurance (except for the first offense) and reckless driving."
Make sure that you are prepared for your case by obtaining legal representation from a Honolulu criminal defense lawyer at my firm. I can ensure that you are properly defended against the prosecution.
What are the Consequences & Fines for Driving Without a License in Hawaii?
In the state of Hawaii, driving without a valid license is considered a crime. You could face up to 30-days in jail and fines up to $1,000. Reasons you could be charged include:
Never obtaining a driver's license
Driving with an expired license
Driving with a revoked driver's license
At your hearing, the burden of proof is on you to prove that you were licensed. In order for the prosecutor to prove that you are guilty of driving without a valid driver's license, he/she must establish that you drove on a street or highway and that at the time you drove, you did not have a valid driver's license.
Get the Law Office of Steve Cedillos On Your Side Today!
If you have been charged with driving without a license, you need skilled legal counsel to help protect your best interests. I can put my vast knowledge of traffic laws and extensive litigation experience as a Honolulu traffic offense lawyer to work for you.
Take advantage of my more than 30 years of legal experience by contacting my office at (808) 201-0496 and speaking with me today about your case!